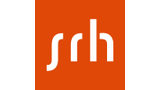 | | |
| --- | --- |
| Study location | Germany, Berlin |
| Type | Bachelor, full-time |
| Nominal duration | 7 semesters (210 ECTS) |
| Study language | German |
| Awards | BA |
| Course code | BE-BA-32 |
Tuition fee

€4,500 per semester

Application fee
FREE
Registration fee

€900 one-time

This is a fee due upon enrolment only.
Entry qualification

High school / secondary education

The entry qualification documents are accepted in the following languages: English / German.

⠀

Upload your electronic copies during the application process
Language requirements

German


Das sind unsere Anforderungen an die Deutschkenntnisse
• DSH-Prüfung (Stufe 2)
• TestDaF (TDN 4 in allen Teilprüfungen. Sofern in einer Teilprüfung die Note 3 vorliegt, kann diese ausgeglichen werden, wenn in einer anderen Teilprüfung die Note 5 vorliegt und insgesamt mindestens 20 Punkte erzielt worden sind)
• das Goethe-Zertifikat C1 oder C2 (Mindestnote 2)
• telc C1 oder C2 (Mindestnote 2)
• telc C1 Hochschule.
• das Sprachdiplom (Stufe II) der Kultusministerkonferenz (KMK), auch DSD II genannt
• die Feststellungsprüfung eines Studienkollegs, Prüfungsteil Deutsch
Other requirements

A relevant portfolio is required.

3 Songs im MP3 Format

Bitte lade mit deiner Bewerbung folgende MP3s hoch:

1. Stück: Das erste Fragment kann frei ausgewählt werden. Dabei kann es sich z.B. um einen elektronisch produzierten Musiktrack, um ein Soundlogo oder auch um eine Produktion von einer Band oder KünstlerIn handeln, die von dem/der BewerberIn tontechnisch nachbearbeitet wurde.

2. Stück: Bei dem zweiten Fragment handelt es sich um ein elektronisch produziertes Stück. Das Genre ist frei wählbar. Das Augenmerk bei der Beurteilung liegt auf den melodischharmonischen Elementen innerhalb der Komposition. Folgende Produktionstechniken sind unerwünscht: Klassische Remixe, Medleys, Die Verwendung von Vocal Stems, Die Verwendung von vorproduzierten Loops, die nicht deutlich erkennbar und in kreativer Art und Weise weiterverarbeitet wurden, Die ausschließliche Verwendung von samplebasiertem Material ohne Einbeziehung von Klangsyntheseverfahren/Synthesizern

3. Stück: Beim dritten Fragment handelt es sich um eine Soundscape. Gestalte hier eine Klangumgebung, die jemanden an einem Ort umgibt (real) oder umgeben könnte (fiktiv). Wähle für die Klangdatei einen aussagekräftigen Titel.

Bitte fasse deine drei Musikfragmente nach obiger Reihenfolge im mp3-Format zusammen. Bitte erstelle zusätzlich eine formlose PDF-Datei mit dem Umfang von einer Seite, die deine Tracks kurz beschreibt.

Zeugnis der allgemeinen Hochschulreife oder Fachhochschulreife (falls du noch keinen Abschluss hast, reicht auch das letzte Zwischenzeugnis)
alternativ kann auch ein Berufsabschluss den Zugang ermöglichen
Künstlerische Arbeiten: drei einminütige MP3s als eigenständige künstlerische Arbeiten
Lebenslauf
Ausweis-/Reisepasskopie
Overview
Elektronische Musik machen, Sounds designen, Bilder akustisch untermalen – das ist deine Welt. Im B.A. Audiodesign lernst du, mit Klängen, Geräuschen und Sprache die Welt zu gestalten – von der Blockbuster-Vertonung bis zum E-Auto Sounddesign.
Designter Klang umgibt uns in nahezu allen Bereichen unseres Lebens. Im Studium B.A. Audiodesign erforschst du die physikalischen Eigenschaften von Sound und lernst, ihn technisch zu gestalten und zu manipulieren. Du produzierst Soundtracks für verschiedene Medien wie Filme, Animationen und Computerspiele, untersuchst die kraftvolle Wirkung von Klang in verschiedenen Umgebungen und wirst mit der gesamten akustischen Kommunikationskette vertraut – von der Schallquelle bis zum Rezipienten.
Programme structure
7 SEMESTER 210 ECTS
1. SEMESTER 30 ECTS
Grundlagen – Theorie & Praxis I
Studio I – Aufnahme & Akustik
Musikdesign I
Lab I – Sound & Musikdesign
Praxisprojekt I
Sounddesign Grundlagen
Popularmusikgeschichte
2. SEMESTER 30 ECTS
Grundlagen – Theorie & Praxis II
Musikdesign II
Lab II – Sound- & Musikdesign
Wahlmodul I
Praxisprojekt II
Praxis der digitalen Signalverbeitung – Klangsynthese & Effekte
Sound Studies
3. SEMESTER 30 ECTS
Angewandte Grundlagen I
Einführung elektronische Musikkomposition
Lab

III

– Audiodesign
Studio II – Editing & Mixing
Praxisprojekt

III

Musikinformatik
Medienrecht (Musik & Ton)
4. SEMESTER 30 ECTS
Angewandte Grundlagen II
Digital Scoring
Studio

III

– Mastering & Mixing
Wahlmodul II
Praxisprojekt IV
Klangagentur
Sprachen oder Physiologie / Prävention
5. SEMESTER 30 ECTS
Praktikum oder Auslandsstudium
Im fünften Semester findet ein Praktikum im In- oder Ausland oder ein Auslandsstudium statt. Der Umfang entspricht jeweils einer studentischen Arbeitsleistung von 750 Stunden und wird mit 30 CP kreditiert.
6. SEMESTER 30 ECTS
Vertiefung & Praxis I
Lab IV – Klang & Raum
Instruments, Interfaces & Installations
Wahlmodul

III

– Fachbereich Musik & Ton
Praxisprojekt IV
Vertiefungsprojekt I – Wahl aus Musiktechnologie & Kunst, Musikproduktion, Sounddesign & Komposition
Kreative Strategien & Projektorganisation
7. SEMESTER 30 ECTS
Vertiefung & Praxis II – Bachelorarbeit
Game Audio / Filmmusik
Wahlmodul IV – Fachbereich Musik & Ton
Vertiefungsprojekt II – Wahl aus Musiktechnologie & Kunst, Musikproduktion, Sounddesign & Komposition
Kompetenzvermittlung
Bachelorarbeit
Career opportunities
Das Studium B.A. Audiodesign bietet exzellente Berufschancen in Branchen wie:
Phonoindustrie, Labels, Studios
Werbe-, Medien- und Designagenturen
Audio-Software-Unternehmen
Produktionsfirmen, TV- und Hörfunksender, Hörspielverlage
Game-Hersteller
Berufliche Tätigkeiten als:
Sounddesigner*in
Musikproduzent*in
Audio Engineer / Toningeneur*in
Filmmusiker*in
Komponist*in & Arrangeur*in
Softwareentwickler*in
Produktmanager*in