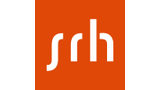 | | |
| --- | --- |
| Study location | Germany, Berlin |
| Type | Bachelor, full-time |
| Nominal duration | 7 semesters (210 ECTS) |
| Study language | German |
| Awards | BMus |
| Course code | BE-BA-31 |
Tuition fee

€4,500 per semester

Application fee
FREE
Registration fee

€900 one-time

This is a fee due upon enrolment only.
Entry qualification

High school / secondary education

The entry qualification documents are accepted in the following languages: English / German.

⠀

Upload your electronic copies during the application process
Language requirements

German


Das sind unsere Anforderungen an die Deutschkenntnisse
• DSH-Prüfung (Stufe 2)
• TestDaF (TDN 4 in allen Teilprüfungen. Sofern in einer Teilprüfung die Note 3 vorliegt, kann diese ausgeglichen werden, wenn in einer anderen Teilprüfung die Note 5 vorliegt und insgesamt mindestens 20 Punkte erzielt worden sind)
• das Goethe-Zertifikat C1 oder C2 (Mindestnote 2)
• telc C1 oder C2 (Mindestnote 2)
• telc C1 Hochschule.
• das Sprachdiplom (Stufe II) der Kultusministerkonferenz (KMK), auch DSD II genannt
• die Feststellungsprüfung eines Studienkollegs, Prüfungsteil Deutsch
Other requirements

A relevant portfolio is required.

2 Songs als MP3 Format

Bitte lade im Bewerbungsformular zwei Songs im mp3-Format ein, in denen du dein Musikinstrument, das dein Hautpfach im Studium sein soll, präsentierst. Es kann sich um Eigenkompositionen oder um Interpretationen/Arrangements von Fremdwerken handeln, die mindestens eine und höchstens vier Minuten dauern. Verfasse zusätzliche eine einseitige pdf-Datei, die Auskunft über diese Titel und ihre Originalurheber und -interpreten gibt. Beschreibe darin Art und Umfang deiner Eigenleistungen und benenne die Leistungen Dritter.

Deine individuellen künstlerisch-gestalterischen Stärken, welche in den eingereichten Musikbeispielen zum Ausdruck kommen, sollen sich auf folgende Schwerpunkte beziehen:

Urheber: Komposition/musikalische Bearbeitung
Interpret: Instrumentalspiel/Gesang – bei mind. einem Song wurde das angestrebte Hauptfachinstrument/Gesang gespielt
Produzent: Tontechnik/Produktion

Das Ergebnis der Vorauswahl entscheidet über die Teilnahme an der praktischen Zugangsprüfung.

Zeugnis der allgemeinen Hochschulreife oder Fachhochschulreife (falls du noch keinen Abschluss hast, reicht auch das letzte Zwischenzeugnis)
alternativ kann auch ein Berufsabschluss den Zugang ermöglichen
Lebenslauf,
2 Songs im MP3 Format (Instrument oder Gesang): Für das Studium musst du ein Instrument (oder Gesang) als Hauptfach wählen und präsentieren. Bitte lade Eigenkompositionen oder Interpretationen von Fremdwerken mit deiner Bewerbung hoch (jeweils 1-4 Minuten lang)
Ausweis-/Reisepasskopie
Overview
Deine Musik ist eine Mischung aus Hip Hop, Gamelan und Popmusik. Ein Top-Musiker sein, das ist dein Traum! Willkommen im Studium B.Mus. Popularmusik, der Talentschmiede für Musiker aller Genres.
Die Förderung deiner musikalischen Fähigkeiten und deiner eigenen künstlerischen Identität stehen im Studium Popularmusik an erster Stelle. Ein Mix aus individuellem Hauptfach- und Nebenfachunterricht, Ensembleunterricht, Repertoire- und Korrepetitionscoaching bildet im kompletten Studienverlauf deine musikpraktische Basis.
Hier feilst du am musikalischen Handwerk, erprobst dich im Zusammenspiel mit anderen und schärfst dein künstlerisches Profil. Alle Grundlagen, Tools und die nötige Routine erlangst du in Kursen wie Komposition, Songwriting, Performancetraining, Artist Development, Pädagogik und Aufnahmetechnik.
Programme structure
7. SEMESTER 210 ECTS
1. SEMESTER 30 ECTS
Grundlagen in Theorie und Praxis
Aufnahmetechnik
Musiklehre
Musiktheorie
Praxisprojekt I
Künstlerisches Hauptfach I / Ensemble I / Künstlerisches Nebenfach I, Gruppe Hauptfach I
Popularmusikgeschichte
2. SEMESTER 30 ECTS
Entwicklung und Performance

Harmonielehre
Aufführungspraxis I
Wahlmodul I – Chor & Bodypercussion
Praxisprojekt II
Künstlerisches Hauptfach II / Ensemble II / Künstlerisches Nebenfach II, Gruppe Hauptfach II
Musikwissenschaft


3. SEMESTER 30 ECTS
Songwriting und Recording

Songwriting
Tonsatz
Studiotechnik
Praxisprojekt

III

Künstlerisches Hauptfach

III

/ Ensemble

III

/ Künstlerisches Nebenfach

III

, Gruppe Hauptfach

III

Medienrecht


4. SEMESTER 30 ECTS
Arranging und Bühnentraining

Arrangement
Performancetraining
Wahlmodul II
Praxisprojekt IV
Künstlerisches Hauptfach IV / Ensemble IV / Künstlerisches Nebenfach IV, Gruppe Hauptfach IV
Sprache/Physiologie/Prävention


5. SEMESTER 30 ECTS
Praxisphase
Das fünfte Semester steht ganz im Zeichen der Praxis. Im Praktikum im In- oder Ausland oder Auslandsstudium baust du dein fachliches Repertoire gezielt aus und knüpfst unmittelbaren Kontakt in die Wirtschaft und die unterschiedlichen Musikszenen.
6. SEMESTER 30 ECTS
Musikbusiness und Pädagogik

Pädagogik I
Arrangement II
Wahlmodul

III

– Korrepetition & Repertoire
Praxisprojekt V
Künstlerisches Hauptfach V / Ensemble V / Künstlerisches Nebenfach V, Gruppe Hauptfach V
Artist Development I


7. SEMESTER 30 ECTS
Artist Development und Thesis

Pädagogik II
Wahlmodul IV
Künstlerisches Hauptfach VI / Ensemble VI / Künstlerisches Nebenfach VI, Gruppe Hauptfach VI
Artist Development II
Bachelorarbeit


Career opportunities
Das Studium B.Mus. Popularmusik bietet ausgezeichnete Berufschancen wie freiberufliche Tätigkeiten als
Urheber/Komponist, Bearbeiter/Arrangeur und Musiker/Interpret
für Konzerte, Veranstaltungen, Theater, Hörfunk, Fernsehen, Tonträger
in Zusammenarbeit
mit Songwritern/Komponisten, Textern, Bands/Musikgruppen
Produzenten, Tonstudios, Auftraggeber aus Industrie und Wirtschaft
und Anstellungsverhältnisse in
Produktionsfirmen, Konzertveranstalter, Ausbildungsbetriebe wie Musikschulen
Phonoindustrie, Label, Verlage, Vertriebe, TV- und Hörfunksender, PR- und Marketingunternehmen