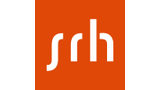 | | |
| --- | --- |
| Study location | Germany, Berlin |
| Type | Bachelor, full-time |
| Nominal duration | 7 semesters (210 ECTS) |
| Study language | German |
| Awards | BA |
| Course code | BE-BA-22 |
Tuition fee

€3,900 per semester

Application fee
FREE
Registration fee

€900 one-time

This is a fee due upon enrolment only.
Entry qualification

High school / secondary education

The entry qualification documents are accepted in the following languages: English / German.

⠀

Upload your electronic copies during the application process
Language requirements

German


Das sind unsere Anforderungen an die Deutschkenntnisse
• DSH-Prüfung (Stufe 2)
• TestDaF (TDN 4 in allen Teilprüfungen. Sofern in einer Teilprüfung die Note 3 vorliegt, kann diese ausgeglichen werden, wenn in einer anderen Teilprüfung die Note 5 vorliegt und insgesamt mindestens 20 Punkte erzielt worden sind)
• das Goethe-Zertifikat C1 oder C2 (Mindestnote 2)
• telc C1 oder C2 (Mindestnote 2)
• telc C1 Hochschule.
• das Sprachdiplom (Stufe II) der Kultusministerkonferenz (KMK), auch DSD II genannt
• die Feststellungsprüfung eines Studienkollegs, Prüfungsteil Deutsch
Other requirements

A relevant portfolio is required.

Portfolio mit 15 – 20 eigenen Arbeiten

Zeugnis der allgemeinen Hochschulreife oder Fachhochschulreife (falls du noch keinen Abschluss hast, reicht auch das letzte Zwischenzeugnis)
alternativ kann auch ein Berufsabschluss den Zugang ermöglichen
Mappe mit etwa 15-20 eigenen kreativen Arbeiten
Lebenslauf
Ausweis-/Reisepasskopie
Overview
Models stylen, Sets aufbauen, Licht setzen, versessen auf Details. Locations suchen, Momente einfangen. Analog und digital verschmelzen lassen. Das ist deine Welt. Im Studium B.A. Fotografie entwickelst du deine eigene visuelle Sprache.
Im Studium B.A. Fotografie lernst du wie Bilder wirken und was sie bewirken, wie du mit analogen und digitalen Bildaufzeichnungstechniken Informationen gestaltest und inszenierst. In künstlerischer Freiheit lotest du sämtliche Möglichkeiten der Bildgestaltung aus und findest deinen eigenen Stil. Du verwirklichst eigene Projekte und lernst, Kundenaufträge professionell umzusetzen. Deine Studieninhalte sind u.a. Werbefotografie, Pressefotografie und Bildjournalismus, Künstlerische Fotografie, Produkt- und Dokumentarfotografie.
Programme structure
7 SEMESTER 210 ECTS
1. SEMESTER 30 ECTS

Fotografie Studio I: Studiofotografie & Typografie
Fotografie Studio II: Porträtfotografie Studio, Fotoästhetik Porträt Studio, Grafische Gestaltung I
Fotografie Studio

III

: Produktfotografie, Fotoästhetik Produkt,

CGI

Produkt
Kommunikationswissenschaft: Kommunikationstheorie & Design- und Kunstgeschichte
Medienlabor Fotografie: Fototechnik, Programmlehre Fotografie, Programmlehre Design
Wahlpflichtmodul I*
z.B. Analoge Fotografie I, Web Development I, Bildbearbeitung I


2. SEMESTER 30 ECTS

Fotografie Location I: Porträtfotografie Location, Fotoästhetik Porträt Location, Contemporary Graphic Design
Fotografie Location II: Architekturfotografie, Fotoästhetik Architektur, Editorial Design I
Fotografie Location

III

: Autofotografie &

CGI

Auto
Medienwissenschaften: Medientheorie und -geschichte, Zeitgenössische Kunst & Design
Medienlabor Film: Filmtechnik, Programmlehre Film, Programmlehre Animation
Wahlpflichtmodul II*
z.B. Analoge Fotografie II, Web Development II, Bildbearbeitung II


3. SEMESTER 30 ECTS

Foto Dokumentation I: Dokumentarfotografie I & Panoramafotografie I
Foto Dokumentation II: Dokumentarfotografie II, Panoramafotografie II,

CGI

Panorama 360° x 180°
Foto Dokumentation

III

: Dokumentarfotografie

III

, Sportfotografie, Editorial Design II
Forschung & Ästhetik I: Exkursion & Techniken künstlerischer Anwendung
Fotogeschichte
Wahlpflichtmodul

III

*
z.B. Analoge Fotografie

III

, Web Development

III

, Bildbearbeitung

III



4. SEMESTER 30 ECTS

Fotografie Inszenierung I: Modefotografie I & Stereofotografie I
Fotografie Inszenierung II: Modefotografie II, Stereofotografie II,

CGI

Stereo 3D, Grafische Gestaltung II
Wahlpflichtmodul

SRH

: Inszenierte Fotografie oder School-übergreifendes Angebot

SRH

Lab: Projekt

SRH

Berlin, Projektbegleitung, Projektauswertung
Diskurse der Fotografie: Experten Workshops, Artist Talks, Exkursionen
Wahlpflichtmodul IV*
z.B. Analoge Fotografie IV, Web Development IV, Bildbearbeitung IV


5. SEMESTER 30 ECTS

Mobilitätsphase Fotografie
Projekt Fotografie


6. SEMESTER 30 ECTS

Künstlerische Fotografie I: Konzeptuelle Fotografie I, Virtual & Augmented Reality I
Künstlerische Fotografie II: Konzeptuelle Fotografie II, Virtual & Augmented Reality II, Grafische Gestaltung

III

Wissenschaftliches Kolloquium: Methoden wissenschaftlichen Arbeitens & Verfassen wissenschaftlicher Texte
Forschung & Ästhetik II: Exkursion, Gestaltung, Übersetzung und Lektorat
Ausstellungsgestaltung
Wahlpflichtmodul V*
z.B. Analoge Fotografie V, Web Development V, Bildbearbeitung V


7. SEMESTER 30 ECTS

Fotografie Portfolio: Portfolio & Digitale Portfolioentwicklung Web
Experimental Photography
Fotografie Kolloquium I & II
Gründung & Recht: Entrepreneurship, Medienrecht, Career Center
Bachelorthesis


Career opportunities
Mit Abschluss des Studiums beherrschst du variantenreiche Formen der fotografischen Bildgestaltung und verfügst über eine umfangreiche methodische, strategische und konzeptuelle Medienkompetenz. Du arbeitest z. B. in angewandten Bereichen der Porträt-, Mode-, Editorial-, Werbe-, Produkt- und Reportagefotografie.
Weitere Berufsfelder ergeben sich innerhalb der neuen Bildmedien (Computer Generated Imagery, Stereo3D, 360 x 180°, Virtual & Augmented Reality) oder in den Bereichen Kuration und Bildredaktion sowie in der Künstlerischen Fotografie.
Darüber hinaus hast du mit dem Abschluss "Bachelor of Arts" Zugang zu zahlreichen Aufbau- und Masterstudiengängen im In- und Ausland.